666 Mind Control: Past, Present and Future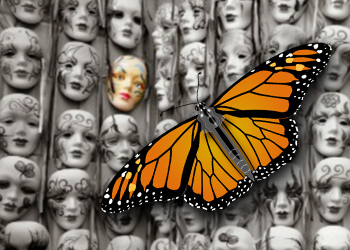 02/07/2016
The 666 Surveillance System
Revelation 13:16-18 And he causeth all, both small and great, rich and poor, free and bond, to receive a mark in their right hand, or in their foreheads: And that no man might buy or sell, save he that had the mark, or the name of the beast, or the number of his name. Here is wisdom. Let him that hath understanding count the number of the beast: for it is the number of a man; and his number is Six hundred threescore and six (666).
Introduction (Please read this if it is your first time with this section. It continues to a full teaching article.)

There is not a more spine-chilling chapter in the entire Bible than Revelation chapter 13. This chapter describes the rise to power of a demoniacally inspired world dictator, similar in nature to Adolph Hitler. He is called "the Beast", but better known as the Anti-Christ. He uses a world financial system to control the people, as no one can buy or sell unless they are linked by a mark with the number 666 to this system. Thus this mark in the body is known as the "Mark of the Beast." (Continued see: The 666 Surveillance System)

Although the Bible limits the "Mark" to economics, the current rapid advancement of technology shows that it is going beyond economics to a total world-wide surveillance system; thus, the "666 Surveillance System." The Bible states that once a person receives the 666 Mark, he is locked into it and cannot escape. This person is eternally doomed. I believe that part of this system is mind-control. Once a person joins, the mind is seared and cannot escape; thus, the perfect "man/mouse trap".
This blog keeps the reader on the cutting edge technology creating the conditions for fulfilling the "666 Surveillance System". I have identified certain technologies that are needed to bring this system to pass. These technological advancements are reported under headings, so the reader is kept on the cutting edge of developments and can see where it is all heading. These headings include: Cashless Society, The Mind, E-Tattoos/Mark of the Beast, Total Surveillance, and High Technology.
This blog is the complement to the "Image of the Beast" which focuses on man's quest to transform creation, and to become "as gods" by "directing human evolution" using transhumanism.
Remember, that this system is in place immediately prior to the Second Coming of Jesus Christ. It really does appear that His coming is not that far off. Are you ready to meet Him?
Commentary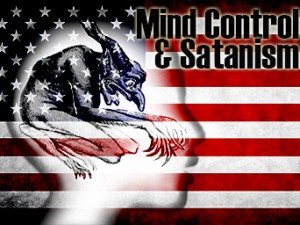 This posting will keep you on the cutting-edge of mind control technology. Mind control is one of the most crucial components of the  Beast 666 Surveillance System. It became an important part of government research with the Nazis, then moved to other Western nations, including Britain with the Tavistock Institute, and to the US through the CIA program MK-Ultra.  That branched into Monarch Mind Control Programming (See below). All of these programs had their roots in the occult. But it has become widespread and has gone far beyond these initial origins. Today it is very sophisticated and seeks to reach masses of people, not merely experimental victims.
The purpose is obvious for anyone familiar with where we're headed as a society, and for those aware of what the Bible says will control the earth during the final days before the return of Christ. It has become so ubiquitous that most people don't even realize they're being subjected to it at some level, but it's occurring through media and in many other ways. Yet it just seems to be background noise for those who aren't actively seeking to understand why everything is changing, and growing darker and more chaotic, by the day.
2 Corinthians 4:3-4  But if our gospel be hid, it is hid to them that are lost: In whom the god of this world hath blinded the minds of them which believe not, lest the light of the glorious gospel of Christ, who is the image of God, should shine unto them.
Some of the articles below deal with what MK-Ultra and Monarch programming are, how they work, what techniques were used, and what the result of that programming is. Other articles deal with the societal implications and why it is occurring. They also talk about more recent techniques. Finally, there are articles on the most recent research which cover techniques such as mind reading, computer-brain interfaces, etc.
Although much of this is happening under the radar, information about it is available to anyone who seeks it. There's more than enough out there, if you want to know how far along this path we are, and where we're headed. We should become familiar with all of this because we're in a spiritual war, and if we understand the tools and methods being used against us, we're in a better position to resist them, and to help others do so. Once we understand all of this, the best weapon we have is the mind of Christ – by renewing our own minds through His Word, we'll be able to stand against it, no matter how sophisticated 666 mind control becomes.
Romans 12:2  And be not conformed to this world: but be ye transformed by the renewing of your mind, that ye may prove what is that good, and acceptable, and perfect, will of God.
Mind Control
"American Ultra": Another Attempt at Making MKULTRA Cool  (MK-Ultra is the original CIA mind control program.)
"The movie American Ultra is based on the real life CIA project MKULTRA, which aims to create mind controlled slaves. While this premise is horrific, the movie nevertheless portrays the CIA and mind control as something that is cool and even "rebellious". It is yet another attempt at making mind control cool by mass media.

American Ultra is an odd movie. While the story revolves around the horrific experiments the CIA conducts on its own population, it is told in a humorous matter, turning the whole subject into a joke. Not only that, the movie portrays CIA mind control as something that is cool and edgy – although it is the exact opposite of all of these things.

Project MKULTRA – the CIA's mind control program – was the code name given to an illegal program of experiments on human subjects. Although the program is officially said to have been halted, some whistleblowers claim that the program secretly carried on using other names such as Monarch Mind control.


As you can see, CIA mind control is not cool at all. In fact, it is one of the most devious, horrific programs ever conceived. Based on sexual abuse, trauma, torture, confinement, intoxication, hypnotism, brainwashing and other devious methods, mind control literally destroys the life of the slave at the hands of cold, heartless sadistic handlers. The slaves are then programmed to perform various tasks such as becoming sex slaves, drug mules or, like in the case of American Ultra, trained killers. In Monarch mind control terms, "killer programming" is referred to as Delta Programming."
Origins and Techniques of Monarch Mind Control  This is a very thorough article which discusses the techniques and results of Monarch Mind Control. It is becoming very widespread, especially among the elite and celebrity cultures, so that those under control can be used as instruments in programming the masses to accept the coming 666 System.
"Monarch Programming is a method of mind control used by numerous organizations for covert purposes. It is a continuation of project MK-ULTRA, a mind-control program developed by the CIA, and tested on the military and civilians. The methods are astonishingly sadistic (its entire purpose is to traumatize the victim) and the expected results are horrifying: The creation of a mind-controlled slave who can be triggered at anytime to perform any action required by the handler. While mass media ignores this issue, over 2 million Americans have gone through the horrors of this program.

Monarch programming is a mind-control technique comprising elements of Satanic Ritual Abuse (SRA) and Multiple Personality Disorder (MPD). It utilizes a combination of psychology, neuroscience and occult rituals to create within the slaves an alter persona that can be triggered and programmed by the handlers. Monarch slaves are used by several organizations connected with the world elite in fields such as the military, sex slavery and the entertainment industry. This article will look at the origins of Monarch programming, its techniques and its symbolism.

Throughout the course of history, several accounts have been recorded describing rituals and practices resembling mind control. One of the earliest writings giving reference to the use of occultism to manipulate the mind can be found in the Egyptian Book of the Dead. It is a compilation of rituals, heavily studied by today's secret societies, which describes methods of torture and intimidation (to create trauma), the use of potions (drugs) and the casting of spells (hypnotism), ultimately resulting in the total enslavement of the initiate. Other events ascribed to black magic, sorcery and demon possession (where the victim is animated by an outside force) are also ancestors of Monarch programming.

It is, however, during the 20th century that mind control became a science in the modern sense of the term, where thousands of subjects have been systematically observed, documented and experimented on. One of the first methodical studies on trauma-based mind control were conducted by Josef Mengele, a physician working in Nazi concentration camps."
MK-ULTRA TERROR: NOW PLAYING AT THE GLOBAL VILLAGE THEATRE  This excellent analysis by Paul McGuire explains the history of using terror to institute control, and the manipulation of the public through media, destruction of the family and the attack on Judeo-Christian values in the US. It reveals the game plan being used and the ultimate goals, to implement a 666 System, and how mind control is a large part of the agenda.
"What we are seeing on the stage of this global theatre is the threat of terrorism being used to radically restructure the European Union into a police state…a police state that the European people are voluntarily crying out for. This is not an attempt to disparage the Europeans, but they have collectively been indoctrinated with socialism for the last 50 years. The European people have been socially engineered to see the government as their God, father, and protector. They are no longer capable of perceiving themselves a people who could be armed and protect themselves from terrorist attacks. They have become like sheep and Americans are also on their way to becoming sheep.

America is the last holdout in the world of a people who believe in God, the American "can do" attitude, and the U.S. Declaration of Independence, Constitution, Bill of Rights, and the American way of life. Most Americans believe they have the Constitutional right to bear arms to defend themselves. As we can see from the above words of Lenin, this stands in the way of a World Socialist Government, which will eventually become a World Communist Government of the United Nations. So how do you create a revolutionary situation to radically change the beliefs of the American people? You use things like propaganda, social engineering, scientific mind control, psychological shock or trauma, drugs, and manufactured crisis.

Aldous Huxley wrote about this when he used the term Scientific Dictatorship and Brzezinski talked about the Technocratic Elite using psychotronic weapons on the masses. After World War II, the Dulles brothers, financed by Rockefeller, brought into the United States over 10,000 rocket and mind control scientists in what was called Operation Paper Clip. The Nazis had developed a scientific method of mind control using the drug LSD along with pain and hypnosis to program people into becoming "Manchurian Candidates." This program was known as MK-ULTRA and it was used on tens of thousands of unsuspecting Americans. It also was used in conjunction with the British Tavistock Institute in artificially creating the sex, drugs, and rock'n'roll counter culture which was designed to destroy Judeo-Christian American values and the family unit.

You may doubt the existence of MK-ULTRA, but your children are being introduced to it subliminally. Simply watch the new movie Hunger Games Mockingjay Part 2, based on the novel by Suzanne Collins, who lives in Sandy Hook/Newtown, Connecticut."
Digitized Mind/ Computer Brain/ Mind Control
Bridging the Bio-Electronic Divide 
"A new DARPA program aims to develop an implantable neural interface able to provide unprecedented signal resolution and data-transfer bandwidth between the human brain and the digital world. The interface would serve as a translator, converting between the electrochemical language used by neurons in the brain and the ones and zeros that constitute the language of information technology. The goal is to achieve this communications link in a biocompatible device no larger than one cubic centimeter in size, roughly the volume of two nickels stacked back to back.

The program, Neural Engineering System Design (NESD), stands to dramatically enhance research capabilities in neurotechnology and provide a foundation for new therapies.

"Today's best brain-computer interface systems are like two supercomputers trying to talk to each other using an old 300-baud modem," said Phillip Alvelda, the NESD program manager. "Imagine what will become possible when we upgrade our tools to really open the channel between the human brain and modern electronics."
DARPA Launches New Program to Connect Brains to Computers with Implantable Chip 
"For additional background to the latest press release from DARPA…I encourage you to read the following selection of linked articles where I discuss the scope and chronology of what is being studied. Therein, you will find that the U.S. BRAIN Initiative and its European counterpart, the Human Brain Project, are not spending multi-billions of dollars on neuroscience research simply to help people with Post Traumatic Stress Disorder and organic brain dysfunction. It is, perhaps first and foremost, a military endeavor that has wide ramifications if even 1/10th of what is being studied comes to fruition. In short, it's more about mind control than it is about brain restoration and improvement. Please keep this in mind when you read DARPA's emphasis on "new therapies."

The program, Neural Engineering System Design (NESD), stands to dramatically enhance research capabilities in neurotechnology and provide a foundation for new therapies.

"Today's best brain-computer interface systems are like two supercomputers trying to talk to each other using an old 300-baud modem," said Phillip Alvelda, the NESD program manager. "Imagine what will become possible when we upgrade our tools to really open the channel between the human brain and modern electronics."
New Technique Allows Scientists to Read Minds at Nearly the Speed of Thought 
"An experiment by University of Washington researchers is setting the stage for advances in mind reading technology. Using brain implants and sophisticated software, researchers can now predict what their subjects are seeing with startling speed and accuracy.

The ability to view a two-dimensional image on a page or computer screen, and then transform that image into something our minds can immediately recognize, is a neurological process that remains mysterious to scientists. To learn more about how our brains perform this task—and to see if computers can collect and predict what a person is seeing in real time—a research team…demonstrated that it's possible to decode human brain signals at nearly the speed of perception.

The patients were shown a random sequence of pictures—images of human faces, houses, and blank gray screens—on computer monitors in brief 400 millisecond intervals. Their specific task was to watch for an image of an upside-down house.

As the images flickered on the screen, a computer sampled and digitized the incoming brain signals at a rate of 1,000 times per second. This resolution allowed the software to determine which combination of electrode locations and signals correlated best to what the patients were seeing.

After training the software, researchers exposed the patients to an entirely new set of pictures. Without previous exposure to these new images, the computer was able to predict with 96 percent accuracy when a test subject was seeing a house, a face, or a grey screen. And it did so at nearly the speed of perception."
Scientists decode brain signals to recognize images in real time  
"Using electrodes implanted in the temporal lobes of seven awake epilepsy patients, University of Washington scientists have decoded brain signals (representing images) at nearly the speed of perception for the first time* — enabling the scientists to predict in real time which images of faces and houses the patients were viewing and when, and with better than 95 percent accuracy.

"We were trying to understand, first, how the human brain perceives objects in the temporal lobe, and second, how one could use a computer to extract and predict what someone is seeing in real time," explained University of Washington computational neuroscientist Rajesh Rao…

The study involved patients receiving care at Harborview Medical Center in Seattle. Each had been experiencing epileptic seizures not relieved by medication, so each had undergone surgery in which their brains' temporal lobes were implanted (temporarily, for about a week) with electrodes to try to locate the seizures' focal points."
Conclusion
God has warned in the Bible where this world system is heading. The 666 Surveillance System is now on the fast track. There is no stopping it. Are you going to be with Jesus Christ and eternal life, or are you going to take the "666 Mark" and be eternally damned? The stakes could not be higher: eternal life or eternal damnation. Now is the time to repent of sin and trust Jesus Christ as your Savior.
Make sure that you use The 666 Surveillance System brochure as it is a great witnessing tool. I also offer the Prophecy Packet which includes that 666 brochure. If you would like a copy, please email Dave at: [email protected] and ask for the packet along with giving your name and mailing address. This brochure is now available in Spanish. Now is the time to use prophetic information to share the gospel.
The following verses state what the Bible says happens to all who reject salvation through Jesus Christ, and receive the "Mark of the Beast":
Revelation 14:9-11 And the third angel followed them, saying with a loud voice, If any man worship the beast and his image, and receive his mark in his forehead, or in his hand,  The same shall drink of the wine of the wrath of God, which is poured out without mixture into the cup of his indignation; and he shall be tormented with fire and brimstone in the presence of the holy angels, and in the presence of the Lamb:  And the smoke of their torment ascendeth up for ever and ever: and they have no rest day nor night, who worship the beast and his image, and whosoever receiveth the mark of his name.