Invasion of the Brain Spyders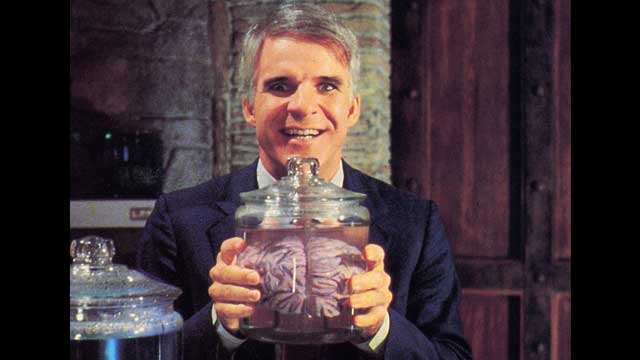 10/05/2015
             The 666 Surveillance System
Revelation 13:16-18 And he causeth all, both small and great, rich and poor, free and bond, to receive a mark in their right hand, or in their foreheads: And that no man might buy or sell, save he that had the mark, or the name of the beast, or the number of his name. Here is wisdom. Let him that hath understanding count the number of the beast: for it is the number of a man; and his number is Six hundred threescore and six (666).
Introduction (Please read this if it is your first time with this section. It continues to a full teaching article.)

There is not a more spine-chilling chapter in the entire Bible than Revelation chapter 13. This chapter describes the rise to power of a demoniacally inspired world dictator, similar in nature to Adolph Hitler. He is called "the Beast", but better known as the Anti-Christ. He uses a world financial system to control the people, as no one can buy or sell unless they are linked by a mark with the number 666 to this system. Thus this mark in the body is known as the "Mark of the Beast." (Continued see: The 666 Surveillance System)
Although the Bible limits the "Mark" to economics, the current rapid advancement of technology shows that it is going beyond economics to a total world-wide surveillance system; thus, the "666 Surveillance System." The Bible states that once a person receives the 666 Mark, he is locked into it and cannot escape. This person is eternally doomed. I believe that part of this system is mind-control. Once a person joins, the mind is seared and cannot escape; thus, the perfect "man/mouse trap".
This blog keeps the reader on the cutting edge technology creating the conditions for fulfilling the "666 Surveillance System". I have identified certain technologies that are needed to bring this system to pass. These technological advancements are reported under headings, so the reader is kept on the cutting edge of developments and can see where it is all heading. These headings include: Cashless Society, The Mind, E-Tattoos/Mark of the Beast, Total Surveillance, and High Technology.
This blog is the complement to the "Image of the Beast" which focuses on man's quest to transform creation, and to become "as gods" by "directing human evolution" using transhumanism.
Remember, that this system is in place immediately prior to the Second Coming of Jesus Christ. It really does appear that His coming is not that far off. Are you ready to meet Him?
Commentary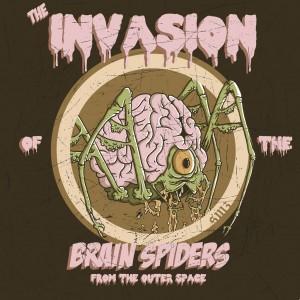 Some astonishing work is being done on the mind – retrieving memories, implanting thoughts, reading thoughts and controlling others with our thoughts. Sound like fiction? It's not. Using brain decoders, implanted chips and other devices, scientists are learning so much about how the mind works that they're finding ways to utilize that knowledge for other ends.
As usual, while they tout all of the wonderful things that such research can accomplish and how it can change the lives of the injured, it also can be used in far darker ways – and it will. This is the lead up to that mind control which will be a hallmark of the 666 System. Use your imagination as you review the articles and watch the videos. It isn't hard to see where all of this is going and how one step is leading to another to get us there.
While the fictitious movie poster may seem like a joke, it describes what's occurring with some accuracy. These "brain spiders" are coming from a space outside of your mind, an "outer space" to get into your head in order to know and control your thoughts. Maybe they should be called "brain spy-ders" instead, since that's just what's occurring. And the progress they've already made is like a frightening sci-fi film – except it's all real.

The coming together of the 666 Surveillance System is now operating at full speed!
The Mind
DARPA is testing implanting chips in soldiers' brains 
This quote is longer than normal because it's about work being done by DARPA, that black-op military research agency, and true to form, they wouldn't respond to questions about the chips they've begun experimentally implanting.
"For decades, DARPA, the secretive research arm of the Department of Defense, has dreamed of turning soldiers into cyborgs. And now it's finally happening. The agency has funded projects that involve implanting chips into soldiers' brains that could one day enhance performance on the battlefield and repair traumatized brains once the fog of war has lifted.

"Of the 2.5 million Americans who served in Iraq and Afghanistan, 300,000 of them came home with traumatic brain injury," journalist Annie Jacobsen told NPR. "DARPA initiated a series of programs to help cognitive functioning, to repair some of this damage. And those programs center around putting brain chips inside the tissue of the brain."

In her new book about the history of DARPA, "The Pentagon's Brain," Jacobsen writes about DARPA's "classified brain programs." Scientists, she says, are already testing "implantable wireless 'neuroprosthetics'" to help soldiers with brain injuries. "[S]oldiers allow the tiny machines, or chips, to be implanted in their brain," Jacobsen writes in the book. "Despite multiple appeals through the Office of the Secretary of Defense, DARPA declined to grant me an interview with any of these brain-wounded warriors."

A DARPA spokesperson told Fusion that "brain-neural interfaces" have not been implanted in soldiers, though researchers have already begun testing such devices by temporarily implanting electrical arrays into the brains of volunteers undergoing surgery for other neurological issues. Defense One, an online magazine that covers the military, reported last year on DARPA's work on brain chips to treat PTSD, and said that DARPA was not yet in the testing phase. When DARPA launched its RAM (Restoring Active Memory) program last year, it projected it would be about four years until researchers were implanting permanent chips in humans.

Creating super soldiers isn't the only thing that DARPA is trying to do, Jacobsen says. According to her new book, published by Little, Brown, government scientists hope that implanting chips in soldiers will unlock the secrets of artificial intelligence, and allow us to give machines the kind of higher-level reasoning that humans can do.

"When you see all of these brain mapping programs going on, many scientists wonder whether this will [be what it takes] to break that long-sought barrier of AI," said Jacobsen in a phone interview.

For Jacobsen, who has spent her career chronicling war, weapons and U.S. government secrets, digging through DARPA documents provided a glimpse at the future of war, but also raised questions about whether that future is one we really want. "Are hunter-killer robots right around the bend?" she writes in the book..

The brain emits electrical signals and an implanted chip can tap into those signals to read them."
Manipulating memory with light: Scientists erase specific memories in mice  If they can perfect doing it with mice, then they can do it the human mind.
"Just look into the light: not quite, but researchers…have used light to erase specific memories in mice, and proved a basic theory of how different parts of the brain work together to retrieve episodic memories.

Optogenetics…is a new technique for manipulating and studying nerve cells using light. The techniques of optogenetics are rapidly becoming the standard method for investigating brain function.

"The theory is that learning involves processing in the cortex, and the hippocampus reproduces this pattern of activity during retrieval, allowing you to re-experience the event," Wiltgen said. If the hippocampus is damaged, patients can lose decades of memories. But this model has been difficult to test directly, until the arrival of optogenetics.

Wiltgen and Tanaka used mice genetically modified so that when nerve cells are activated, they both fluoresce green and express a protein that allows the cells to be switched off by light. They were therefore able both to follow exactly which nerve cells in the cortex and hippocampus were activated in learning and memory retrieval, and switch them off with light directed through a fiber-optic cable."
Transparent Graphene-Based Implants to Grant Clearer View of the Brain  
"A new implantable brain chip…may help advance our understanding of the human brain. The chip is flexible, transparent, biocompatible—and uses a graphene sensor array just four atoms thick.

To understand a system, we have to observe it, and so far, observing the living brain has proven challenging. Current observation methods of structure and activity tend to interfere with each other, so we can choose structure or activity, but generally not both.

Ideally, of course, researchers would like to look at both structure and activity at the same time. The problem? The implants used to directly measure signals in the brain tend to block the view of imaging techniques intent on recording brain structure. Graphene, the much-lauded (but still experimental) supermaterial may offer a solution.

In its purest form, graphene is a one-atom-thick lattice of biocompatible carbon. The device's sensor, comprised of just four sheets of graphene, is extraordinarily thin—this accounts for its flexibility and transparency. Further, because graphene is highly conductive it can be used as a sensor of electrical activity in the brain."
Brain decoder can eavesdrop on your inner voice  It soon will be able to add to that inner voice and control thoughts!
"TALKING to yourself used to be a strictly private pastime. That's no longer the case – researchers have eavesdropped on our internal monologue for the first time. The achievement is a step towards helping people who cannot physically speak communicate with the outside world.

"If you're reading text in a newspaper or a book, you hear a voice in your own head… We're trying to decode the brain activity related to that voice to create a medical prosthesis that can allow someone who is paralysed or locked in to speak."

When you hear someone speak, sound waves activate sensory neurons in your inner ear. These neurons pass information to areas of the brain where different aspects of the sound are extracted and interpreted as words.

[C]ertain neurons in the brain's temporal lobe [are] only active in response to certain aspects of sound, such as a specific frequency. One set of neurons might only react to sound waves that had a frequency of 1000 hertz, for example, while another set only cares about those at 2000 hertz. Armed with this knowledge, the team built an algorithm that could decode the words heard based on neural activity alone…"

A chip in your brain can control a robotic arm. Welcome to BrainGate
"[Cathy] Hutchinson, 58, is the first almost-fully paralysed person to manoeuvre a vessel to her mouth and drink from it — and she's completed that action solely using her mind.

Protruding from the top of Hutchinson's head is a black plastic nub, resembling a tiny fez. Extending from it, a thick cable links to a refrigerator-sized cart of electronics. The machine hums loudly, screens displaying a pattern of spikes spitting out loud static. These are Hutchinson's neurons signalling to each other; the cart is reading her thoughts.

Hutchinson is participant "S3″ in a clinical trial testing paralysed people's ability to manipulate computer cursors, prosthetic arms, even wheelchairs, using their brains. The company behind the trial is called BrainGate, and it makes a brain-machine interface that eavesdrops on the neurons in the brain's motor cortex, decodes their intentions and turns them into -instructions for an external device."
Students Link Brains to Fire Video Game Cannon  The next and final move will be to link brains to the hive mind.
"In a kind of electronically mediated telepathy, for example, participants in a recent University of Washington study possessed the bodies of fellow volunteers over the internet. The secret to this technological trick? A cap that records brain signals and a magnetic device that stimulates electrical impulses in the brain.

In the…study, a designated sender wearing an electrode studded EEG cap watched a video game in which they were tasked with firing a cannon to intercept rockets from an enemy pirate ship. The catch? They weren't allowed to touch a controller. Instead, they could only think about moving their finger to fire.

An EEG machine digitally recorded their brain activity via the EEG cap and sent it over the internet to a computer a half mile across campus. That other computer, in a room where another participant was sitting, translated the signals and delivered them to the other participant's brain by transcranial magnetic stimulation (TMS).

 When the first participant merely thought about using their finger to fire the cannon, the other participant's finger involuntarily twitched on a touchpad controller a split second later—and actually did fire the cannon."
Conclusion
God has warned in the Bible where this world system is heading. The 666 Surveillance System is now on the fast track. There is no stopping it. Are you going to be with Jesus Christ and eternal life, or are you going to take the "666 Mark" and be eternally damned? The stakes could not be higher: eternal life or eternal damnation. Now is the time to repent of sin and trust Jesus Christ as your Savior.
Make sure that you use The 666 Surveillance System brochure as it is a great witnessing tool. I also offer the Prophecy Packet which includes that 666 brochure. If you would like a copy, please email Dave at: [email protected] and ask for the packet along with giving your name and mailing address. This brochure is now available in Spanish. Now is the time to use prophetic information to share the gospel.
The following verses state what the Bible says happens to all who reject salvation through Jesus Christ, and receive the "Mark of the Beast":
Revelation 14:9-11 And the third angel followed them, saying with a loud voice, If any man worship the beast and his image, and receive his mark in his forehead, or in his hand,  The same shall drink of the wine of the wrath of God, which is poured out without mixture into the cup of his indignation; and he shall be tormented with fire and brimstone in the presence of the holy angels, and in the presence of the Lamb:  And the smoke of their torment ascendeth up for ever and ever: and they have no rest day nor night, who worship the beast and his image, and whosoever receiveth the mark of his name.