Using Magnets, Scientists Can Erase Your Belief in God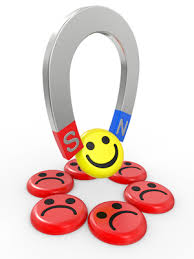 10/19/2015
             The 666 Surveillance System
Revelation 13:16-18 And he causeth all, both small and great, rich and poor, free and bond, to receive a mark in their right hand, or in their foreheads: And that no man might buy or sell, save he that had the mark, or the name of the beast, or the number of his name. Here is wisdom. Let him that hath understanding count the number of the beast: for it is the number of a man; and his number is Six hundred threescore and six (666).
Introduction (Please read this if it is your first time with this section. It continues to a full teaching article.)

There is not a more spine-chilling chapter in the entire Bible than Revelation chapter 13. This chapter describes the rise to power of a demoniacally inspired world dictator, similar in nature to Adolph Hitler. He is called "the Beast", but better known as the Anti-Christ. He uses a world financial system to control the people, as no one can buy or sell unless they are linked by a mark with the number 666 to this system. Thus this mark in the body is known as the "Mark of the Beast." (Continued see: The 666 Surveillance System)
Although the Bible limits the "Mark" to economics, the current rapid advancement of technology shows that it is going beyond economics to a total world-wide surveillance system; thus, the "666 Surveillance System." The Bible states that once a person receives the 666 Mark, he is locked into it and cannot escape. This person is eternally doomed. I believe that part of this system is mind-control. Once a person joins, the mind is seared and cannot escape; thus, the perfect "man/mouse trap".

This blog keeps the reader on the cutting edge technology creating the conditions for fulfilling the "666 Surveillance System". I have identified certain technologies that are needed to bring this system to pass. These technological advancements are reported under headings, so the reader is kept on the cutting edge of developments and can see where it is all heading. These headings include: Cashless Society, The Mind, E-Tattoos/Mark of the Beast, Total Surveillance, and High Technology.
This blog is the complement to the "Image of the Beast" which focuses on man's quest to transform creation, and to become "as gods" by "directing human evolution" using transhumanism.
Remember, that this system is in place immediately prior to the Second Coming of Jesus Christ. It really does appear that His coming is not that far off. Are you ready to meet Him?
Commentary
This is where all we've been telling you about gets real – the first two articles deal with transcranial magnetic stimulation, in which magnets placed near the head have the ability to influence thoughts. It's being touted as a wondrous new treatment for depression. But as scientists are finding, it's an ideal way to change someone's beliefs, especially belief in God and in conservative values. That's why there's such a focus on this "treatment" here and why the quotes are longer than normal. Even so, we'd urge you to read the articles that deal with this, because the second one in particular talks about how a government bent on control could utilize such a "treatment."
Notice also the spot in the head where the magnets are placed to effectuate these belief changes – exactly where the Bible states that the Mark of the Beast will be placed – on the forehead! We're coming ever closer to that day when the Antichrist will control all of humanity through mind control and the Mark. It's becoming obvious what the long-term goal is: conformity to a system that rejects belief in any God but the pagan one (Lucifer in disguise) that will be passed off as a Messiah. And for those who are in doubt, means are being devised to ensure their compliance. As with everything else being developed, the media is portraying this as a wonderful treatment for mental illness, as something for our own good. But is it really? Or is this merely an advanced form of what was seen in the Soviet Union in the 1970's. when dissenters were locked into mental institutions and given both drug and electroshock therapy until they recanted the beliefs which were abhorrent to a system demanding conformity?
This new "treatment" which also is referred to as a "magnetic lobotomy" should be something that has all of us concerned. Because no matter how they try to spin it, the fact that they're experimenting to see how they can remove any belief in God, or how they can  make us content with illegal immigration (the two goals of the experiments) is so far over the top that there's something wrong if we're not worried. Why would scientific experiments concentrate on these two specific goals, so dear to the far left, if there wasn't an agenda being pursued? It's time to wake up to where we are and what's actually occurring, before it's too late. It's time to take the 666 Surveillance System and all that it encompasses seriously; it's time to give yourself wholeheartedly to Christ, while you still have the capacity to choose His way.
Revelation 7:2-3  And I saw another angel ascending from the east, having the seal of the living God: and he cried with a loud voice to the four angels, to whom it was given to hurt the earth and the sea, Saying, Hurt not the earth, neither the sea, nor the trees, till we have sealed the servants of our God in their foreheads.
Mind Control
Scientists claim they can change your belief on immigrants and God – with MAGNETS  We've been warning on this blog for years that an integral part of the 666 Surveillance System will be government mind control. This new development is a huge step toward that end-goal. This could be one of the reasons why, once someone accepts the mark of the beast, according to Revelation 14 (see the Conclusion for specific verses) there is no turning back. They have made a final decision for all of eternity.
"A bizarre experiment claims to be able to make Christians no longer believe in God and make Britons open their arms to migrants in experiments some may find a threat to their values.

Scientists looked at how the brain resolves abstract ideological problems.  Using a technique called transcranial magnetic stimulation (TMS), researchers safely shut down certain groups of neurones in the brains of volunteers.

TMS, which is used to treat depression, involves placing a large electromagnetic coil against the scalp which creates electric currents that stimulate nerve cells in the region of the brain involved in mood control.
Researchers found the technique radically altered religious perceptions and prejudice.  Belief in God was reduced almost by a third, while participants became 28.5 per cent less bothered by immigration numbers.

The scientists targeted the posterior medial frontal cortex, a brain region a few inches up from the forehead that is associated with detecting and responding to problems. Volunteers were asked to rate their belief in God, heaven, the devil, and hell after undergoing pre-screening to ensure that they held religious convictions.

Dr Izuma said: "We decided to remind people of death because previous research has shown that people turn to religion for comfort in the face of death. "As expected, we found that when we experimentally turned down the posterior medial frontal cortex, people were less inclined to reach for comforting religious ideas despite having been reminded of death."

The American participants were also shown two essays written by newly arrived immigrants – one highly complimentary of the US and the other extremely critical. Dr Izuma said: "When we disrupted the brain region that usually helps detect and respond to threats, we saw a less negative, less ideologically motivated reaction to the critical author and his opinions."
NOT SATIRE: Scientists can now turn Republicans into Democrats by lobotomizing their brains with powerful magnets that deactivate higher cognition (and make you support illegal immigration) 
"In a stunning development with horrific implications, scientists whose work was published in the journal Social Cognitive and Affective Neuroscience were able to achieve "magnetic lobotomies" that deactivate higher brain function without using surgery, radiation, fluoridated water or mercury-laced vaccines.

Experimental subjects who underwent the magnetic brain interventions — which targeted the frontal lobe cognitive functions associated with higher intelligence — suddenly lost their belief in God as well as concerns about illegal immigration, according to press reports.

The experiment shows that high-powered magnetic interventions can achieve "magnetic lobotomies" that effectively cause temporary mental retardation by shutting down regions of the frontal cortex associated with higher reasoning and intelligence.

Once experimental subjects were mentally retarded by the deactivation of their brain regions, they became more open to illegal immigration. Similarly, people who do not believe in a Creator, a God or a higher power in the universe reflect the same limited thinking as these "brain deactivated" experimental subjects. An understanding of the universal creative forces that brought our universe to life, it seems, requires higher brain functioning.

Here's where all this gets even more frightening. Many governments of the world — especially the U.S. government — are dominated by Christian-hating totalitarians who quite literally perceive belief in God (or national borders) as a kind of "mental illness" to be eradicated like a pandemic. It's not at all far-fetched to predict that governments might one day mandate magnetic brain "therapy" among those who believe in God in order to "treat" their so-called "delusion" of believing in the divine.

Those who profess belief in God can simply be labeled "mentally ill" by the government, then marched into Obamacare-funded "treatment centers" that are actually magnetic lobotomy mills. (If you don't think this could ever happen, you don't know much about the modern-day industry of psychiatry and electroshock therapy.)

California has already mandated risky vaccinations with SB277, wholly violating human rights and the foundations of medical ethics by forcing treatments upon people against their will. It's not much of a leap to imagine a totalitarian leftist government demanding that all right-wingers be "treated" by shutting off their brains, creating the kind of "cognitive equality" that leftists incessantly demand."
Naughty or Nice? One Brain Scan Is Now All It Takes to Find Out  
"With a simple scan of your brain at rest, scientists can now guess whether — on average — you are naughty or nice.

"We have now begun to see really strong evidence of a connection between measures of brain function, connectivity and many aspects of people's lives and personality," says lead author Dr. Stephen Smith, a biomedical engineer at the University of Oxford.

The surprisingly strong correlations, published last week in Nature Neuroscience, are the first to emerge from the ambitious Human Connectome Project (HCP), a global effort that seeks to map all the pathways between the brain's hundreds of regions and millions of neurons, and then to relate those connectivity patterns to personality and behavior."
JUDGMENT DAY FOR AMERICA: THE BIBLE AS AMERICA'S NEW PORNOGRAPHY  This article by Paul McGuire covers the two divergent tracks that America has been running on since its founding – the Christian one exemplified by the Pilgrims and Puritans, and the occult track of Sir Francis Bacon's "New Atlantis." It's now apparent which is winning but how did it come to this and what does that mean for the future? Like almost everything he writes, this article is definitely worth taking the time to read.
"The battle for the soul and heart of America is a microcosm of the great battle of the ages. If you have difficulty processing this information, I can personally empathize with you. No one including this author is asking you to suspend your intellect or reject your questions. However, as someone who once believed that all of this talk of a New Heaven and a New Earth was a tragic and delusional fantasy, let me offer one simple suggestion. Take ninety percent of religious talk, images, and ideas of contemporary Evangelical Christianity and hit the delete button in your brain and then use the "empty the garbage" app. I found it very helpful to take a great deal, not all, of the religious clichés, culture, and messages of Evangelical Christianity and simply nuke them in the microwave of my consciousness.

Once my mind was cleared of all the non-Biblical cultural baloney, I was able to really see what the Bible was talking about and its message became alive for me. Find a good version of the Bible, preferably the King James Version or the New King James Version, and just start reading books like Genesis, Matthew, Revelation, etc. Just read the Bible like it is!

If you really want to know what is soon going to happen to America and the world, read the Bible before they ban it, make it illegal, and censor it. Mark my words, the day is coming soon in America when you will be arrested and even killed for having a Bible, so read it while you can. The actual literal and inspired Word of God or the Bible is the new pornography in America. If you are an adult, you need to read it."
Media/Ads
EXPOSED: "Smirnoff Commercial" shows Satan & Fall of Man (R$E)  A few months ago we began a new category to show where society was heading and how rapidly it was falling into darkness, assisted by the media. Our first post on this topic was Mind Programming and The Commercial Trance State which focused on the hidden, occult nature of commercials being produced, and how these were being used to shape the consciousness and values of the masses. This update seems appropriate because in a very short time they've become much more blatant. There's a war against faith and the elite are attempting to radically alter society (whether through magnets or media) until making a choice for faith is seen either as criminal or insane. Look how far they've already come; there's no question about what this is celebrating, aside from vodka. We've featured videos by this young Englishman before because not only does he have a vibrant faith, but a gift for discerning and dissecting these media offerings.
Conclusion
God has warned in the Bible where this world system is heading. The 666 Surveillance System is now on the fast track. There is no stopping it. Are you going to be with Jesus Christ and eternal life, or are you going to take the "666 Mark" and be eternally damned? The stakes could not be higher: eternal life or eternal damnation. Now is the time to repent of sin and trust Jesus Christ as your Savior.
Make sure that you use The 666 Surveillance System brochure as it is a great witnessing tool. I also offer the Prophecy Packet which includes that 666 brochure. If you would like a copy, please email Dave at: [email protected] and ask for the packet along with giving your name and mailing address. This brochure is now available in Spanish. Now is the time to use prophetic information to share the gospel.
The following verses state what the Bible says happens to all who reject salvation through Jesus Christ, and receive the "Mark of the Beast":
Revelation 14:9-11 And the third angel followed them, saying with a loud voice, If any man worship the beast and his image, and receive his mark in his forehead, or in his hand,  The same shall drink of the wine of the wrath of God, which is poured out without mixture into the cup of his indignation; and he shall be tormented with fire and brimstone in the presence of the holy angels, and in the presence of the Lamb:  And the smoke of their torment ascendeth up for ever and ever: and they have no rest day nor night, who worship the beast and his image, and whosoever receiveth the mark of his name.