DIY tattoos that interface technology: Prelude to the Mark?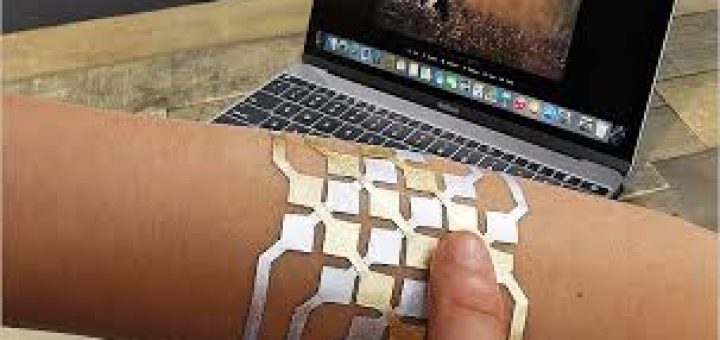 The 666 Surveillance System
Revelation 13:16-18 And he causeth all, both small and great, rich and poor, free and bond, to receive a mark in their right hand, or in their foreheads: And that no man might buy or sell, save he that had the mark, or the name of the beast, or the number of his name. Here is wisdom. Let him that hath understanding count the number of the beast: for it is the number of a man; and his number is Six hundred threescore and six (666).
Introduction (Please read this if it is your first time with this section. It continues to a full teaching article.)

There is not a more spine-chilling chapter in the entire Bible than Revelation chapter 13. This chapter describes the rise to power of a demoniacally inspired world dictator, similar in nature to Adolph Hitler. He is called "the Beast", but better known as the Anti-Christ. He uses a world financial system to control the people, as no one can buy or sell unless they are linked by a mark with the number 666 to this system. Thus this mark in the body is known as the "Mark of the Beast." (Continued see: The 666 Surveillance System)
Although the Bible limits the "Mark" to economics, the current rapid advancement of technology shows that it is going beyond economics to a total world-wide surveillance system; thus, the "666 Surveillance System." The Bible states that once a person receives the 666 Mark, he is locked into it and cannot escape. This person is eternally doomed. I believe that part of this system is mind-control. Once a person joins, the mind is seared and cannot escape; thus, the perfect "man/mouse trap".
This blog keeps the reader on the cutting edge technology creating the conditions for fulfilling the "666 Surveillance System". I have identified certain technologies that are needed to bring this system to pass. These technological advancements are reported under headings, so the reader is kept on the cutting edge of developments and can see where it is all heading. These headings include: Cashless Society, The Mind, E-Tattoos/Mark of the Beast, Total Surveillance, and High Technology.
This blog is the complement to the "Image of the Beast" which focuses on man's quest to transform creation, and to become "as gods" by "directing human evolution" using transhumanism.
Remember, that this system is in place immediately prior to the Second Coming of Jesus Christ. It really does appear that His coming is not that far off. Are you ready to meet Him?
 Commentary
The Mark of the Beast is becoming the new cool. In this modern wonderland we're entering, you now can design and create your own gold-leaf tattoo, which will interface with your Smart Phone and other technical devices. How cool is that? And that's the point: they're programming the population not only to accept, but to embrace the Mark when it finally arrives.
And they're succeeding beyond anyone's wildest dreams. Not only are these innovations being accepted, but celebrated. They're the new cool. Not that most of the population even is aware of the Mark or of what it signifies and portends. (See the video below on RFID for clear evidence of that.) All of which means that we have much more work to do as Christians to make people aware of what's on the horizon.
Also in this post, along with e-tattoos and implantation of microchips, you'll find the occult in full propaganda mode, through both Katy Perry and a new movie, the first to be released which uses Google Oculus Rift technology. Incredibly, it's about the life of Jesus. This is an attempt to win over those of us who have been opposed to virtual reality, because of the spiritual danger it poses. It is tied not only to the Beast technology, but may be leading to the worship of the Image eventually. While the movie itself may not be of concern, the trend, and the use of Jesus to promote it is supremely deceptive.
Naturally, the media is fully supportive and even enthusiastic over all of these developments. But there's a new wrinkle; they're now openly seeking to humiliate those who report on such "advances" in a negative manner. Could we have expected anything else? Now is the time to stand strong for Christ, and make every day count.
Ephesians 5:15-16  See then that ye walk circumspectly, not as fools, but as wise, Redeeming the time, because the days are evil.
E-Tattoos
This temporary tattoo can control your smartphone We're heading over the top in terms of programming and indoctrinating the masses to accept the Mark of the Beast.
"Scientists at the MIT Media Lab and Microsoft Research have designed metallic body art that can control and communicate with electronic devices, such as smartphones or laptops.

DuoSkin temporary tattoos, which can be made at home and wash off in a day, use the electrodes present in inexpensive gold leaf to create a conductive surface. The gold leaf and a thin layer of silicone adhere to the body to create an "interface" on the skin that when touched can indicate certain commands to your electronic devices.

The researchers developed three different types of tattoos. The first acts as a touchpad to control a computer cursor or adjust a music player. The second uses thermochromic pigments that change color when body temperature rises.  Finally, the third uses near field communication technology to transmit personal data, such as photos, between your phone and the tattoo.

The scientists wanted to show that wearable technology can be really customizable.

"It's something that you own and not a one-size-fits-all wearable. You can design it and it can really cater to your needs and your personal sense of style," said Cindy Hsin-Liu Kao, one of the researchers behind the project.

More than just a fashion accessory, the DuoSkin tattoos further blur the line between the human body and technology."

Implanting Microchips Under Their Skin Becoming New Normal 
"Microchip implants have been woven into the very fabric of society through keeping track of pets for some time now, but now people are getting them inserted in hopes of improving their lives. Society is quickly embracing microchip implants to unlock doors, log into cell phones and even make payments without the hassle of cash or credit cards. One example is Tim Shank who uses it to open his front door and manipulate his smartphone. "It turned off my ringer," Shank said. Krissy Heishman uses hers instead of a key card at work. "It's just like a little glass bead about the size of a tiny grain of rice," Heishman said. They are among the growing number of people implanting technology under their skin to make their lives easier.

One individual Zoltan Istvan, who belongs to the Transhumanist Party even stated "We need to get rid of the accessories. We don't want to carry devices; we want the devices built into us," said Zoltan Istvan. One frightening aspect to this is that people are bypassing hospitals to get these implants and instead are getting implanted through tattoo and piercing shops instead. One online company called "Dangerous Things," sells the Microchip device and injection kit for $57. Also, a San Francisco company has also now developed tiny implantable digital tattoos that will authenticate credit cards, track your location, even collect health data. Recently an NBC News reported that microchipping of children will happen "sooner rather than later" and that Americans will eventually accept the process as something just as normal as the barcode."
A Biotracker Implantable In The Skin Just Got $7.5 Million In Government Grant Money  Once again, notice how this technology is becoming the new normal and how the media hypes its positive benefits. This article goes so far as to dis those who point out the direction we're heading and the possible nefarious uses, referring to us as those who report on "tin-foil hat surveillance" and mocking us as conspiracy theorists. The war for your mind is getting dirty.
"Your fitness tracker counts calories burned and monitors heart rate? Pffft. That's bush league. How about a tissue-integrated sensor implanted in your skin that continuously tracks various key biomarkers like ions and urea? What's a urea? Nobody knows…

Well, Profusa knows, they're the company that just got a $7.5 million grant to develop implantable chips for use with military personnel.

The San Francisco-based outfit has been tapped by U.S. Department of Defense agencies to develop health-tracking systems for soldiers. The $7.5 million grant was awarded jointly by DARPA and the U.S. Army Research Office (ARO). Its implantable biosensors will be used to continuously monitor the body chemistry of soldiers, which they hope will contribute to the enhancement of mission efficiency.

But Profusa's stated aim has more to do with health monitoring, and less to do with tin-foil hat surveillance; they want to help transform health monitoring from a yearly doctor's visit to a constant conversation between health tracking technology, patients, and medical professionals. All you'll need is a biosensor and a smartphone application."
RFID Chips
RFID: SHOCKING! Illuminati CREEPY Agenda Exposed (R$E)  This is a recent video by Round SaturnsEye, the young man in London whose work we've often featured before. He visits an exhibit at the O2 Dome (formerly the Millennium Dome) in London to reveal how microchips and scan cards are becoming an integral part of daily life and are being used to open a virtual world to visitors.
"The CREEPY plans of the Illuminati Exposed! The world is deceived! You will NOT believe how obvious it is."
Movies/ High Technology/ Prophecy
VIRTUAL JESUS IS HERE! 'Jesus VR: The Story of Christ' to Push VR Tech Industry – Image of the Beast  Once again, we're seeing the crossing of lines between the Beast system and the coming Image of the Beast. This new virtual reality will be a large part of the coming system, and they're preparing the public for it now. Who are the ones exposing the nefarious uses of it the most? Christians. So naturally this is aimed directly at converting them to the wonders of the technology. This is a good, balanced review of the subject by Gonz of Canary Cry Radio.
"An Italian production company is near complete with 'Jesus VR: The Story of Christ.' Filmed in 4K 360 degree cameras, viewers will travel back in time, and see the major life events of Jesus Christ in a fully immersed virtual experience. While the technology looks cool and exciting, we can't forget the driving force behind this; the love of money. Christians around the world are easy targets to open up their wallets if the cause appears to be in support of their faith. Mel Gibson has 612 Million reasons to say how true this statement is.

But even more troubling, Jesus VR might be the kind of production that brings VR technologies into the homes of millions, if not billions of people around the world.

Could Jesus VR assist in the building towards the fulfillment of bible prophecy, specifically as it relates to the image of the beast?"
Media/ Paganism

Katy Perry is Summoning the Beast of the Abyss  Anyone with children or grandchildren who like Katy Perry's music need to read this article and watch the video below. This is utter evil directed at children to indoctrinate them into the occult.
"I've been ragging on Katy Perry for years now, but she keeps adding fuel to the fire so I'm gonna keep on trucking.

 She's in a photo shoot for Wonderland magazine in which the public is in a frenzy because she is "blonde and unrecognizable" yet they are overlooking the most devastating repercussions of what is going on with the subtle occult symbolism…

Now let's get to the image that I really want to talk about (which you'll notice she has red hair- like the Scarlet Whore of Babylon which supports the reason we saw her riding in on a beast during that 2015 Super Bowl performance):

The significant factor on that image was that she was once again using the "V" symbol. This is the symbol I explained in the Illuminati Mark of the Beast post for its usage in summoning the demons of the Abyss, as Aleister Crowley himself asserted…

So you can see, this isn't a 'one-off' incident where she is doing this. She's done it several times in the past as well (not including the images above I showed you)…

So what do you think? Is she participating in calling upon this demon from the Abyss called "Nodens" or "Typhon"? Or does she just happen to be placing her fingers in the "V" formation over one of her eyes by mere coincidence?

I believe it's purposeful, and if you don't believe me, check out my article where I reveal her true past in Is Katy Perry in the Illuminati?… ABSOLUTELY.
Is Katy Perry in the Illuminati?… ABSOLUTELY  Once again, the Luciferian worship and symbolism goes back to Aleister Crowley, who we briefly covered in an earlier post, "Lucifer exalted at the 2016 Grammy's." For a more in-depth article on Crowley and his influence on popular culture, see: "The Androgynous, Occult Age of Aleister Crowley: How Deep is the Rabbit Hole and How Did it Begin?"

"Join Isaac Weishaupt as he reveals the occult symbolism behind Katy Perry. He exposes the Illuminati agenda through images and examples of Katy Perry's mind control, kitten programming, hidden messages in music videos, and more. See the entire article on IlluminatiWatcher.com"
Mind Control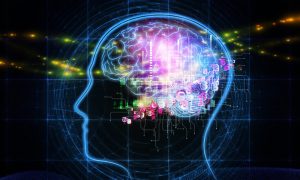 Remote control of the brain is coming: how will we use it?  Once again, the media is hyping the positive benefits of developing technology, only mentioning at the end, almost as an afterthought, that it could be used for good or evil.
"Controlling the minds of others from a distance has long been a favourite science fiction theme – but recent advances in genetics and neuroscience suggest that we might soon have that power for real. Just over a decade ago, the bioengineer Karl Deisseroth and his colleagues at Stanford University published their paper on the optical control of the brain – now known as optogenetics – in which the firing pattern of neurons is controlled by light. To create the system, they retrofitted neurons in mouse brains with genes for a biomolecule called channelrhodopsin, found in algae. Channelrhodopsin uses energy from light to open pathways so that charged ions can flow into cells. The charged ions can alter the electrical activity of neurons, influencing the animal's behaviour along the way.

Soon researchers were using implants to guide light to channelrhodopsin in specific neurons in the brains of those mice, eliciting behaviour on demand…

In the past couple of years, researchers have pioneered a newer technique using low-frequency radio waves or a magnetic field, both of which can penetrate the body without causing damage. The waves serve to heat iron oxide nanoparticles injected or genetically targeted to the body region of interest…  Depending on the location of the nanoparticles, the ions might accomplish any number of tasks – from releasing insulin to suppressing the gastric hormones involved in feelings of hunger.

It seems only a matter of time before we use similar technology to treat neurological and mental health problems originating in the brain. Toward this end, some researchers are working with gold nanoparticles, which, when exposed to special light, can generate enough heat to make a neuron fire without the need to alter its genes.

More research is needed, but these systems are potentially more precise and less invasive than existing techniques for altering brain activity such as deep brain stimulation. With so much progress on a variety of fronts, some form of human mind control – and the treatments and benefits it confers – should be here before long. We just need to make sure that like other emerging technologies – artificial intelligence and robotics come to mind – they are used for good to improve lives."
Conclusion
God has warned in the Bible where this world system is heading. The 666 Surveillance System is now on the fast track. There is no stopping it. Are you going to be with Jesus Christ and eternal life, or are you going to take the "666 Mark" and be eternally damned? The stakes could not be higher: eternal life or eternal damnation. Now is the time to repent of sin and trust Jesus Christ as your Savior.
Make sure that you use The 666 Surveillance System brochure as it is a great witnessing tool. I also offer the Prophecy Packet which includes that 666 brochure. If you would like a copy, please email Dave at: [email protected] and ask for the packet along with giving your name and mailing address. Now is the time to use prophetic information to share the gospel.
The following verses state what the Bible says happens to all who reject salvation through Jesus Christ, and receive the "Mark of the Beast":
Revelation 14:9-11 And the third angel followed them, saying with a loud voice, If any man worship the beast and his image, and receive his mark in his forehead, or in his hand,  The same shall drink of the wine of the wrath of God, which is poured out without mixture into the cup of his indignation; and he shall be tormented with fire and brimstone in the presence of the holy angels, and in the presence of the Lamb:  And the smoke of their torment ascendeth up for ever and ever: and they have no rest day nor night, who worship the beast and his image, and whosoever receiveth the mark of his name.