The Beginning of the 666 Surveillance System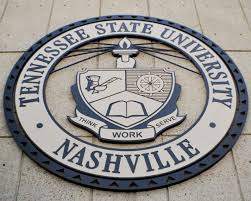 The 666 Surveillance System
Revelation 13:16-18 And he causeth all, both small and great, rich and poor, free and bond, to receive a mark in their right hand, or in their foreheads: And that no man might buy or sell, save he that had the mark, or the name of the beast, or the number of his name. Here is wisdom. Let him that hath understanding count the number of the beast: for it is the number of a man; and his number is Six hundred threescore and six (666).
Introduction (Please read this if it is your first time with this section. It continues to a full teaching article.)

There is not a more spine-chilling chapter in the entire Bible than Revelation chapter 13. This chapter describes the rise to power of a demoniacally inspired world dictator, similar in nature to Adolph Hitler. He is called "the Beast", but better known as the Anti-Christ. He uses a world financial system to control the people, as no one can buy or sell unless they are linked by a mark with a number to this system.
This is found in Revelation 13:16,17 with the number being 666. It seems that everyone knows about the number 666, even those with little knowledge of the Bible, as it is identified as the devil's number! This is probably one of the best known verses in all the Bible.
For centuries, the fulfillment of these verses was a mystery. The mark was believed to be a tattoo. Christians believed by faith that, just prior to the Second Coming of Jesus Christ, a system would be in place where no one could buy or sell without this Mark. However, the understanding of these verses along with the possible fulfillment has really come into focus in the last 25 years. (Continued see: The 666 Surveillance System)
Commentary
Tenn. State University Requires Students to Wear Trackable IDs Notice the dictatorial implementation of this! This is the Hard Left in action using "iron fists". This will fast come to all of America. You wear this identification or you will be unable to drive a vehicle etc. You are now looking at complete control of your actions by a Hard Left Fascist regime. The day has arrived for all Americans to realize the hour we live in. 
"Beginning Saturday, March 1, students and staff at Tennessee State University will be required to present identification badges at any time that can also track their movements in and out of buildings … "Failure to comply with the new policy," the school said, "may result in employee disciplinary action, student judicial action, or removal from University property." Besides being used to access buildings, the IDs can be used as meal cards, to check out library materials, to access computer labs and athletic events, and more."
This identification card will soon morph into the "Mark on the right hand or forehead".
There is NO turning back from this or controlling it. High technology has reached the point where the government can monitor all your actions. Of course, they will tell us it is for our safety, but it will be used to monitor everything we do. It will be used to identify the "enemies" of the state.
This is Hitler's dream come true. George Orwell's book 1984 has arrived only in 2014. Watch this technology grow and become more controlling and tie everything about us into one central location. Right now it looks like into the NSA computers.They always say it is for our safety.
If you followed this blog, you can see what the "experts" said what would look like years into the future is now right before us! We are fast running out of time.
There is not much time left. Whatever you want to do for the Lord, now is the time. If you want to witness for the Lord Jesus, now is the time as time is running out. If you are held back by fear, now is the time to seek God and be set free. Window of opportunity may soon close, so act now. I am offering the Prophecy Packet free, as a tool you can use to evangelize. The material links prophecy to current events and speaks directly to this generation. If you want one, email Dave at: [email protected] optonline.net and make sure you list your name and home mailing address.
Daniel 12:3 And they that be wise shall shine as the brightness of the firmament; and they that turn many to righteousness as the stars for ever and ever.
E-Tattoos/Mark of the Beast
Stretchable and conformal electronics for peace of mind  Now, they are starting to form fit the Mark of the Beast!
"I remember being so worried about sudden infant death syndrome (SIDS) each night as I laid them down to sleep that I bought one of those monitor pads that is placed under the mattress of the crib. I slept so much better knowing that I had the wireless remote monitor next to me each night that would ring an alarm if the baby stopped breathing. In general it worked quite well, except for the couple of nights that I awoke to the piercing sound of the alarm and ran to the baby's room to find he had simply moved off of the mattress pad sensor. That won't be an issue with MC10's new stretchable electronic skin patch that conforms to the baby's body." 
Why I want a microchip implant Because your mind is now prepared for the Mark.
The Mind
COLOR-CODED 3D BRAIN MAP COMES TO LIFE IN VIDEO
Thinking it through: Scientists seek to unlock mysteries of the brain
"Pioneering researchers work to uncover the circuitry of human cognition, identify the genetic roots of disease, unlock the power of Big Data for diagnosis, build a new generation of computing hardware inspired by the brain, and perform revolutionary experiments on a realistic model of the brain."
Brain Implants Hold Promise Restoring Combat Memory Loss
"Darpa is seeking to develop a portable, wireless device that "must incorporate implantable probes" to record and stimulate brain activity, according to documents posted online. Those submitting proposals were instructed to specify the number, size, spacing, weight and power requirements of the probes in their proposals, as well as what areas of the brain would be targeted and the surgical procedures used to implant the devices."
Brain Implant Lets One Monkey Control Another
"In work inspired partly by the movie "Avatar," one monkey could control the body of another monkey using thought alone by connecting the brain of the puppet-master monkey to the spine of the other through a prosthesis, researchers say."
 Scientists Accidentally Discover How to Stop or Start Pain Using Light I can see this becoming the pain compliance of the 666 government. A new weapon to control the people.
"Adam Clark Estes nicely summarizes the study's significance for Gizmodo: "This bears huge implications in a number of fields, from neuroscience to psychology, and could help millions of people who suffer from chronic pain." It's hard to imagine the effect that this incredible new development may have for modern medicine–or modern weaponry and warfare."
Pentagon wants to fit soldiers with a little black box brain implant This is all leading to mind control in one form or another. There is NO stopping this because of the non-stop advancing of technology. 
"Now the Pentagon is attempting to develop a similar system for use in humans, and in particular soldiers who have suffered brain damage. If they could be fitted with a black box in their brain, then it may be possible to trigger memories surrounding a traumatic event and overcome memory loss quickly and easily."
High Technology
Powerful New Surveillance Technology Can Track Anyone, Anywhere
"A new class of surveillance cameras is able to monitor an area the size of a small city for hours on end, and that has privacy advocates up in arms.The cameras, developed by Ohio-based Persistent Surveillance Systems, are mounted on a fixed wing aircraft, allowing them to see every vehicle and person up to 25 miles away," 
DARPA announces scary new web search tool for law enforcement called "Memex"
"Move rover George Orwell – the Defense Advanced Research (DARPA) announced recently its new "deep web" search program for police and law enforcement called: "Memex" which will be able to search the far corners of internet content that is unattainable by modern, mainstream search engines, offering DARPA"technological superiority in the area of content indexing and Web search on the Internet."
Feds want to track your DNA like a license plate The federal government is now an out of control beast.
"The goal of this research is to detect – as well as analyze and categorize – unique traits the government can exploit to "identify, locate and track specific individuals or groups of people." According to the program's statement of objectives, "The scope of human-centered [intelligence, surveillance and reconnaissance, or ISR] research spans the complete range of human performance starting at the individual molecular, cellular, genomic level."
NYPD to fight crime with Google Glass; life story can flash right before their eyes See how all this is already tied into massive computer banks! It is here now!
U.S. AGENCIES TAKE SIGNIFICANT STEP TOWARD WIRELESSLY CONNECTING VEHICLES TO ONE ANOTHER And then to the NSA.
Michigan Township To Put Cameras 'In Every Neighborhood' This will all be tied into the massive central computer banks.
Conclusion

God has warned in the Bible where this system is heading. The 666 Surveillance System is now on the fast track. There is no stopping it. Are you going to be with Jesus Christ and eternal life, or are you going to take the "666 Mark" and be eternally damned? The stakes could not be higher: eternal life or eternal damnation. Now is the time to repent of sin and trust Jesus Christ as your Savior.
Make sure that you use The 666 Surveillance System brochure as it is a great witnessing tool. I also offer the Prophecy Packet which includes that 666 brochure. If you would like a copy, please email Dave at:
[email protected] and ask for the packet along with giving your name and mailing address. Now is the time to use prophetic information to share the gospel.
The following verses state what the Bible says happens to all who reject salvation through Jesus Christ, and receive the "Mark of the Beast":
Revelation 14:9-11 And the third angel followed them, saying with a loud voice, If any man worship the beast and his image, and receive his mark in his forehead, or in his hand,

 The same shall drink of the wine of the wrath of God, which is poured out without mixture into the cup of his indignation; and he shall be tormented with fire and brimstone in the presence of the holy angels, and in the presence of the Lamb:

 And the smoke of their torment ascendeth up for ever and ever: and they have no rest day nor night, who worship the beast and his image, and whosoever receiveth the mark of his name.