The Avengers: Merger of Transhumanist and 666 Surveillance System Agendas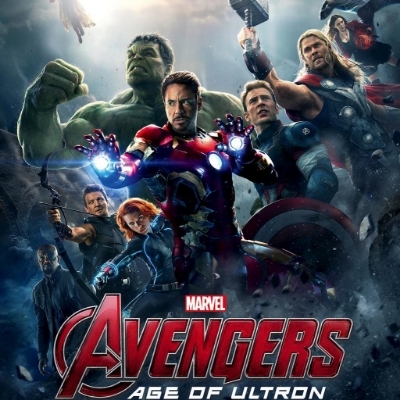 05/09/2015
                    The 666 Surveillance System
Revelation 13:16-18 And he causeth all, both small and great, rich and poor, free and bond, to receive a mark in their right hand, or in their foreheads: And that no man might buy or sell, save he that had the mark, or the name of the beast, or the number of his name. Here is wisdom. Let him that hath understanding count the number of the beast: for it is the number of a man; and his number is Six hundred threescore and six (666).
Introduction (Please read this if it is your first time with this section. It continues to a full teaching article.)

There is not a more spine-chilling chapter in the entire Bible than Revelation chapter 13. This chapter describes the rise to power of a demoniacally inspired world dictator, similar in nature to Adolph Hitler. He is called "the Beast", but better known as the Anti-Christ. He uses a world financial system to control the people, as no one can buy or sell unless they are linked by a mark with the number 666 to this system. Thus this mark in the body is known as the "Mark of the Beast." (Continued see: The 666 Surveillance System)
Although the Bible limits the "Mark" to economics, the current rapid advancement of technology shows that it is going beyond economics to a total world-wide surveillance system; thus, the "666 Surveillance System." The Bible states that once a person receives the 666 Mark, he is locked into it and cannot escape. This person is eternally doomed. I believe that part of this system is mind-control. Once a person joins, the mind is seared and cannot escape; thus, the perfect "man/mouse trap".
This blog keeps the reader on the cutting edge technology creating the conditions for fulfilling the "666 Surveillance System". I have identified certain technologies that are needed to bring this system to pass. These technological advancements are reported under headings, so the reader is kept on the cutting edge of developments and can see where it is all heading. These headings include: Cashless Society, The Mind, E-Tattoos/Mark of the Beast, Total Surveillance, and High Technology.
This blog is the complement to the "Image of the Beast" which focuses on man's quest to transform creation, and to become "as gods" by "directing human evolution" using transhumanism.
Remember, that this system is in place immediately prior to the Second Coming of Jesus Christ. It really does appear that His coming is not that far off. Are you ready to meet Him?
Commentary
The new "Avengers" film made a big splash in terms of public reaction and box office receipts. Even "Christianity Today" jumped on the bandwagon about how wholesome it is due to it's portrayal of good versus evil. But are they right? Aren't they missing the bigger picture of predictive programming, celebration of transhuman heroes and occult symbolism on steroids?
There's something drastically wrong with the American church when Christians "flock" to see this film and mainstream sources tout the film's goodness because of "religious imagery."  There's a big difference between religious imagery and occult symbolism. I fear that the happiness gospel and seeker-sensitive programs have turned the Church from love of Christ to worship of the American dream. They are not the same. Below you'll find a video review of the movie, and an article discussing its implications for those who are awake and love Christ. In between you'll find an article that highlights the disconnect between the two viewpoints.
America is at the cusp of the biggest crisis it ever has known, but it appears that the Church has exchanged it's birthright for a mess of pottage. Instead of repenting and crying out in prayer for revival, the churches are loathe even to mention sin; political correctness has trumped holiness.  The 666 Surveillance System is right at the door and starting to come through, transhumanism and singularity are starting to merge into that system and with "The Avengers" that merger isn't just beginning, it's proceeding on steroids.
The lines are being drawn. You're either fully and completely committed to Christ or you're not. There's no longer room to sit on the fence, living partly in and partly out of the culture. It's morphing into the Beast system we've been warning about for so long yet there seems only to be celebration of that. The population is succumbing to programming and to a trance state, but most don't seem to realize it. See our earlier post:  Mind Programming and The Commercial Trance State

As we've discussed at length in the Image blog, scientific elites and those in control of the planet think they're developing a man-made utopia through technology, where they'll be "as gods." Instead, they're heading into disaster and destruction. Soon everyone will be forced to make a choice: either be with them or against them. Though it may seem hard now, soon it will be impossible. This is no time to continue embracing an increasingly sick culture; it's time for some discernment and separation.

Revelation 3:16-18  So then because thou art lukewarm, and neither cold nor hot, I will spue thee out of my mouth.

Because thou sayest, I am rich, and increased with goods, and have need of nothing; and knowest not that thou art wretched, and miserable, and poor, and blind, and naked:

I counsel thee to buy of me gold tried in the fire, that thou mayest be rich; and white raiment, that thou mayest be clothed, and that the shame of thy nakedness do not appear; and anoint thine eyes with eyesalve, that thou mayest see.
Media/ Movies
AVENGERS: Age of Ultron REVIEW [Transhumanist Propaganda]  This video is a lengthy but thorough review of the new "Avengers" film.  That's actually Gonz from Canary Cry Radio, for those familiar with his program. He provides a large number of links after the description on his YouTube page for those interested in learning more. Here's his own description of the video:
"On May 1, 2015, Avengers: Age of Ultron was released in the U.S. With the second largest box office hit in history. The movie was filled with amazing action sequences and incredible CGI. The storyline was decent, but what I wanted to focus on in this video, are the various points of dialogue that show reference to Antichristian and apocalyptic sentiments. Having only seen the film once, it was difficult to get every detail of the film, but I did my best to show that first, this is a propaganda piece for Transhumanism, and second, that the technologies being presented in the film are not purely science fiction."
Surprised by hope: Why Christians flocked to 'Avengers: Age of Ultron,' an atheist's film  There's something profoundly disturbing about this article, as we noted in the Commentary. The reason it's here is so those who are part of the remnant can see where mainstream Christianity has gone, how blind it has become, and how little interested they are in the real "hope of the world" Jesus Christ. Compare this article with the video, above, and the next article, below.
"Christians were among a record number of Americans flooding theaters this weekend to see a Bible-quoting movie where good versus evil climaxes in an ancient church building. Yet, Joss Whedon, writer/director of "Avengers: Age of Ultron," is an avowed atheist.

Whedon's latest superhero adventure resonates with Christians because, in addition to the religious symbolism throughout, quiet hope and joy serve as the foundation for the loud explosions and frenetic action. It could seem odd for Whedon to deal in hope when he told Entertainment Weekly he has no hope for himself or this world. 

In the midst of unrest in Baltimore, destruction in Nepal, and the horrors committed by Boko Haram, people need images of hope, even if it's fictional on film. And Christians still want affirmation for the hope they claim. "Avengers: Age of Ultron" delivers. As Jessica Gibson wrote for Christianity Today, "It affirms that the evil in the world exists and can be beaten ([G.K.] Chesterton would be proud). It's a powerful defense of virtue and hope and faith, wrapped up appropriately in a superhero cape."
ARTIFICIAL INTELLIGENCE, BOOK OF ULTRON, AND MAN CREATED ROBOT IN HIS OWN IMAGE  This is an excellent piece by Paul McGuire, and it's worth reading in full. It stands in stark contrast to the four star drivel of "Christianity Today" and the Washington Post's attempt to define Christians in a way that promotes the "right-thinking mode" that will fit with the culture at large.
"The desire of Man to be God is one of the most powerful drives that resides in the dark abyss of his soul. Now, due to artificial intelligence, computers, and the advent of robots, cyborgs, and androids, Man has finally arrived at the point in time where he can create self-evolving machines that can surpass his own intelligence on every level.

In the Avengers: Age of Ultron movie artificial intelligence and super-robotics have created Ultron, who seeks to enslave Mankind with his super-intelligence and god-like abilities. Ultron in its early form was created by human scientists, but its artificial intelligence allowed it to self-evolve into a machine more intelligent and powerful than Man. Unfortunately, none of this is the realm of science fiction; our world is rapidly moving towards the development of robots, androids, and cyborgs that will rule over Man.

None of this is happening due to chance. The scientific elite are in the process of radically reducing the world's population through wars, engineered plagues and famines, and so-called "freak weather." Currently, this elite is destroying the middle class by rapidly eliminating their high paying jobs, and through wealth redistribution, even transferring the wealth of the middle class to Third World nations. The goal is to consolidate the wealth and power of the elite one percent and to create a global lower class that will act as slaves in a Scientific Dictatorship. Basically, the "progressives" are leading us into a future almost identical to the feudalism of the past…."
The Mind
Patents for technology to read people's minds hugely increasing 
"Companies are taking out a huge amount of patents related to reading brainwaves, according to analysis, with a range of different applications. Fewer than 400 neuro-technology related patents were filed between 2000-2009. But in 2010 alone that reached 800, and last year 1,600 were filed, according to research company SharpBrains.

The patents are for a range of uses, not just for the healthcare technology that might be expected. The company with the most patents is market research firm Nielsen, which has 100. Microsoft also has 89 related patents. Other uses of the technology that have been patented include devices that can change the thoughts of feelings of those that they are used on.

But there are still medical uses — some of those patents awarded include technology to measure brain lesions and improve vision. The volume and diversity of the patents shows that we are at the beginning of "the pervasive neurotechnology age"…[n]eurotech has gone well beyond medicine, with non-medical corporations, often under the radar, developing neurotechnologies to enhance work and life…."
Brain decoder can eavesdrop on your inner voice  
"As you read this, your neurons are firing – that brain activity can now be decoded to reveal the silent words in your head

TALKING to yourself used to be a strictly private pastime. That's no longer the case – researchers have eavesdropped on our internal monologue for the first time. The achievement is a step towards helping people who cannot physically speak communicate with the outside world.

"If you're reading text in a newspaper or a book, you hear a voice in your own head…[w]e're trying to decode the brain activity related to that voice to create a medical prosthesis that can allow someone who is paralysed or locked in to speak."

When you hear someone speak, sound waves activate sensory neurons in your inner ear. These neurons pass information to areas of the brain where different aspects of the sound are extracted and interpreted as words."
The Future of Direct Brain-to-Brain Communication
"Brain-to-brain communication was first demonstrated in humans back in August by…neuroscientists at the University of Washington. The pair themselves served as the initial test subjects. Their system has now been thoroughly tested and…it's stable.

According to the researchers, knowing that their initial demonstration wasn't merely a fluke opens the door to all kinds of insanely futuristic research and applications. Knowing how to reliably transmit encoded motor function signals from one brain to another could lead to new advances in hyper-personalized neurorehabilitation, a new field that aims to help people who have suffered brain damage re-learn how to perform simple tasks like swallowing, for example, by stimulating the associated neurons.

A direct brain-to-brain interface (BBI) could also constitute "the ultimate test of neuroscientific theories…[r]ight now we've reached a point where participants can just walk in, sit in the chair, and we can make this thing work," Stocco said. "The fact that this is stable opens up a lot of scenarios right now."

Stocco and Rao's system works by capturing the brain waves—electrical activity in the brain's neurons—of one subject, called the "sender," via EEG. These signals are associated with an action. In the case of Stocco and Rao's tests, this action was tapping out a keyboard command in a simple video game."
"Humanity just made a large, DIY step towards a time when everyone can upgrade themselves towards being a cyborg.

[B]iohacker Tim Cannon…got what is likely the first-ever computer chip implant that can record and transmit his biometrical data. Combined in a sealed box with a battery that can be wirelessly charged, it's not a small package. Called the Circadia 1.0, the implant can record data from Cannon's body and transfer it to any Android-powered mobile device.


Because a regular surgeon wouldn't be allowed to implant a device unapproved by medical authorities, Tim relied on the expertise of body modification enthusiasts….Haworth used his own tools for the surgery, and…was not able to use anesthetics. He did assure me that "there are pretty amazing things we can do with ice." It sounded convincing at the time.

Circadia 1.0 was built by Tim and colleagues from his company, Grindhouse Wetware. This team of hackers and artists—self-taught and trained in the traditional sense—has become well-known for converting garages and basements in Pittsburgh into their laboratory for developing the man-machine future.

According to Cannon, the developments are not about simply trying to insert gadgets into one's body for a performance enhancement. The end goal is to transcend the boundaries of biology, and try to hack evolution itself."
E-Tattoos
Man embeds computer chips in hands to store Bitcoin  (VIDEO)
"By implanting 12mm glass computer chips in his flesh Martijn Wismeijer has been able to store Bitcoins inside his body, create a personalised alarm clock and will even be able to install keyless doors in his home. But how painful is the injection?

[He] is the founder of Mr Bitcoin, a company which installs and operates crypto-currency cash machines in and around his native Amsterdam and across Europe.

Wismeijer has already experimented with storing crypto-currencies such as Bitcoin on the chip, but he adds that it is vital to encrypt them to prevent theft – especially if it's common knowledge that you have a chip and tell people where it can be found."
Tracking kids via microchip 'can't be far off,' says expert  Although most people still recoil at the idea of putting a microchip inside their bodies, those pushing the agenda are finding ways to overcome resistance. The number of those willing to go along with the program are steadily increasing.
"For most of those who have, it's a matter of convenience. Now, they can log onto their computer, lock or unlock their front door, or even start their car with a wave of a microchip implanted in their hand.

Now let's take the technology one step further. What if you could implant a chip in your child which could help bring him or her home in the event they were lost or worse — kidnapped?

Experts are working on that possibility right now. There are already working on products you can buy, like watches or bracelets or tracking bug,s to drop into a backpack which can be tracked by GPS. But tracking a microchip, placed inside a human body is another matter.

"I just might be one of those mothers who would do it", says Trish Dickerson. Her 3 and a half-year-old son, Elliott, never stops. "He has no fear, of anybody or anything. He has no stranger danger," Dickerson said."
Who needs an iTouch when your body can do the same job? What's interesting about this is how old the article is: it's from 2010. That should give us all pause because if this was being developed five years ago, what technology actually exists that we haven't yet been given a clue about?  The author expresses qualms about having his DNA connected to a computer. I think that's a wise reaction.
"It seems a design firm has started to make headway into what can best be described as interactive tattoos. The theory behind the tech is that the electronics are printed onto a person's skin (in the form of a tattoo design) and the body's energy fuels the devices so that you can essentially turn your body into an interactive computer. No need for a cell phone when you can tap your arm and it will make the phone call for you.

The DNA Tattoo, or Dattoo, could include printable input/output tools such as a camera, microphone, or laser-loudspeaker – it would be up to the user, as would the Dattoo's aesthetics. Most intriguingly, it would capture its wearer's DNA, to ensure an intimate user/machine relationship.  This meant that the body itself would need to become the interface, and would supply the required energy. Because Dattoos would largely replace three-dimensional tools such as smart phones or laptops, the environment would be spared the costs of producing, transporting and disposing of those items.

The long term goal of the project is to be able to incorporate LED screens into the designs so that your body will completely replace your cell phone and laptop."
Conclusion
God has warned in the Bible where this world system is heading. The 666 Surveillance System is now on the fast track. There is no stopping it. Are you going to be with Jesus Christ and eternal life, or are you going to take the "666 Mark" and be eternally damned? The stakes could not be higher: eternal life or eternal damnation. Now is the time to repent of sin and trust Jesus Christ as your Savior.
Make sure that you use The 666 Surveillance System brochure as it is a great witnessing tool. I also offer the Prophecy Packet which includes that 666 brochure. If you would like a copy, please email Dave at: [email protected] and ask for the packet along with giving your name and mailing address. Now is the time to use prophetic information to share the gospel.
The following verses state what the Bible says happens to all who reject salvation through Jesus Christ, and receive the "Mark of the Beast":
Revelation 14:9-11 And the third angel followed them, saying with a loud voice, If any man worship the beast and his image, and receive his mark in his forehead, or in his hand,
 The same shall drink of the wine of the wrath of God, which is poured out without mixture into the cup of his indignation; and he shall be tormented with fire and brimstone in the presence of the holy angels, and in the presence of the Lamb:
 And the smoke of their torment ascendeth up for ever and ever: and they have no rest day nor night, who worship the beast and his image, and whosoever receiveth the mark of his name.