Georgann Ryan (Internet Pilgrim)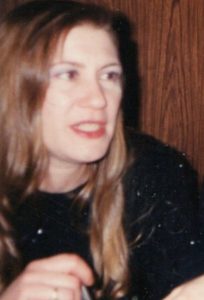 IP earned Bachelor's degrees in history and political science in 1982, and graduated from Pitt Law School in 1985. She has worked both in general legal practice and as a public defender, and in addition, as a guardian ad litem in the Pennsylvania county where she lived. At the request of the Court she designed/implemented a program to help children and their families who needed the coordinated services of local agencies such as mental health, mental retardation, children & youth services and juvenile probation. As sidelines, she studied for a Master's degree in history, renovated several houses, and designed/built another.
Serious illness forced an early retirement from legal work and she left the practice in 2004. Over time, with careful attention her health gradually has improved, and she has been involved in a number of projects in the last few years. After training her golden retriever, Zoe, the dog was certified as a therapy dog. Together they went to area nursing homes, hospitals, and to a local library where Zoe worked with residents, patients, and with reading-impaired children until shortly before her death in 2011.
IP has a Youtube channel under the name, InternetPilgrim, and recently she has been working with John McTernan on his blogs and other projects, (go to www.usaprophecy.com,) as a writer for Special Guests/Cleantv, and has articles at www.preachingpolitics.com. Most importantly, in the decade since leaving legal practice she has been focused on studying, researching, writing, and learning as much as possible about Christian discipleship and spiritual maturity in the Lord Jesus Christ.
She currently resides in a lakeside cottage in western Pennsylvania with her golden retriever, Audie, and with a number of cats waiting for adoption into loving homes.
The Scriptures most meaningful to her are these: "Oh the depth of the riches both of the wisdom and knowledge of God! How unsearchable are His judgments and His ways past finding out!" Romans 11:33
"One thing have I asked of the LORD, that will I seek after: that I may dwell in the house of the LORD all the days of my life, to gaze upon the beauty of the LORD and to inquire in his temple." Psalm 27:4
"Splendor and majesty are before him; strength and beauty are in his sanctuary." Psalm 96:6