DARPA Brain Chips to Implant False Memory: Mind Control Redux?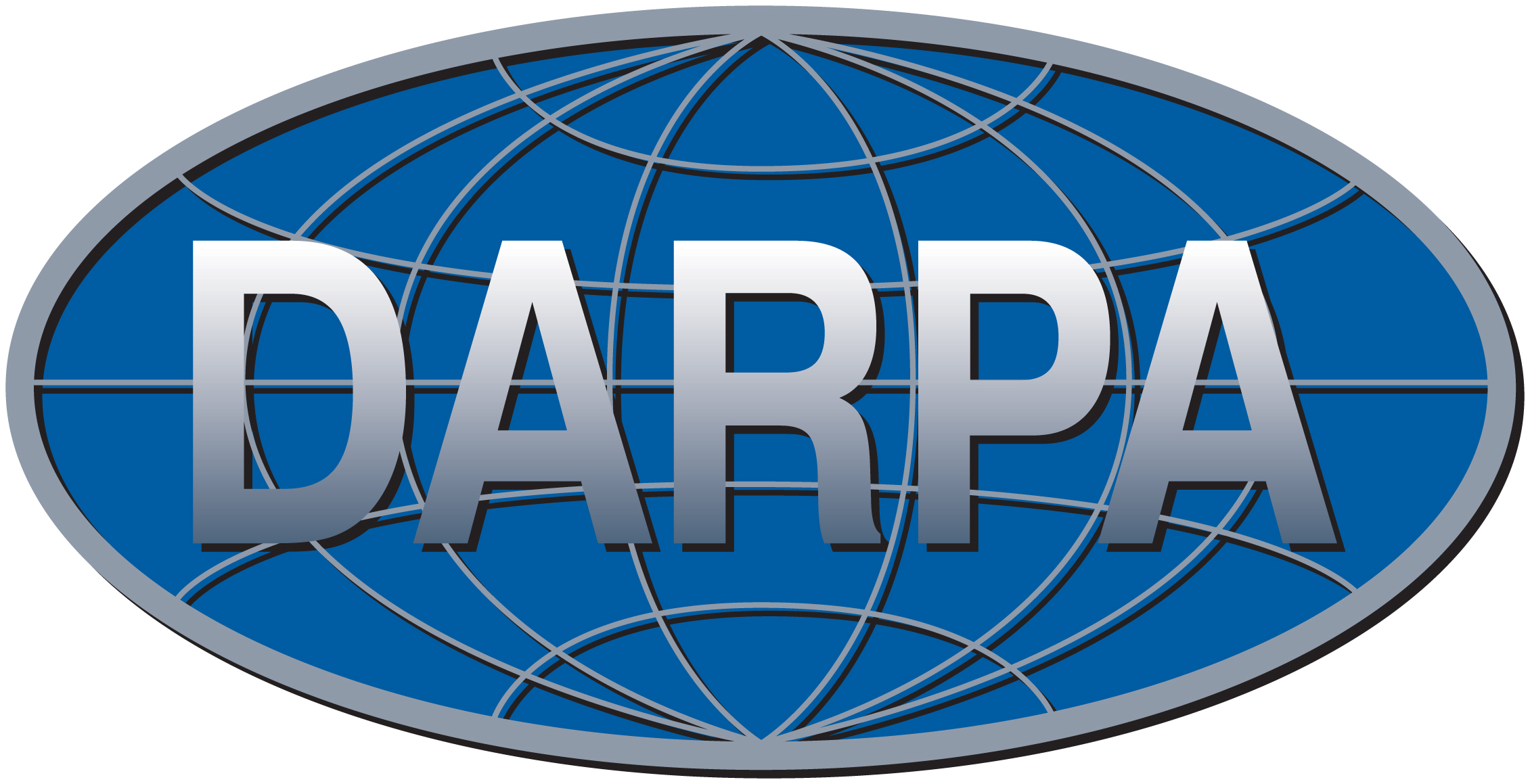 The 666 Surveillance System
Revelation 13:16-18 And he causeth all, both small and great, rich and poor, free and bond, to receive a mark in their right hand, or in their foreheads: And that no man might buy or sell, save he that had the mark, or the name of the beast, or the number of his name. Here is wisdom. Let him that hath understanding count the number of the beast: for it is the number of a man; and his number is Six hundred threescore and six (666).
Introduction (Please read this if it is your first time with this section. It continues to a full teaching article.)

There is not a more spine-chilling chapter in the entire Bible than Revelation chapter 13. This chapter describes the rise to power of a demoniacally inspired world dictator, similar in nature to Adolph Hitler. He is called "the Beast", but better known as the Anti-Christ. He uses a world financial system to control the people, as no one can buy or sell unless they are linked by a mark with the number 666 to this system. Thus this mark in the body is known as the "Mark of the Beast." (Continued see: The 666 Surveillance System)

Although the Bible limits the "Mark" to economics, the current rapid advancement of technology shows that it is going beyond economics to a total world-wide surveillance system; thus, I refer to this system as the "666 Surveillance System." The Bible states that once a person receives the 666 Mark, he is locked into it and cannot escape. This person is eternally doomed. I believe that part of this system is mind-control. Once a person joins, the mind is seared and cannot escape; thus, the perfect "man/mouse trap".

What I do in this blog is keep the reader on the cutting edge of technologies that are creating conditions for fulfillment of the "666 Surveillance System". I have identified certain technologies that are needed to bring this system to pass. This technological advancement is reported under headings, so the reader is kept on the cutting edge of developments and can see where it is all heading. These headings include: Cashless Society, The Mind, E-Tattoos/Mark of the Beast, Total Surveillance, and High Technology.
Remember, that this system is in place immediately prior to the Second Coming of Jesus Christ. It really does appear that His coming is not that far off. Are you ready to meet Him?
(Make sure that you obtain The 666 Surveillance System brochure. I also offer the Prophecy Packet free, which includes the 666 brochure. If you would like a copy, please email Dave at: [email protected] and ask for the packet along with giving your name and mailing address.)
Commentary
One of the fastest growing areas in the race toward the coming 666 Surveillance System is mind control. In this area, as in all others dealing with technology and the drive to create humans 2.0, advances are occurring with breathtaking speed. The following articles focus on DARPA's fixation on mind control research and the progress they're making in removing memories and implanting new ones. This was addressed in some depth in the recent post, "Will we ever…have cyborg brains?"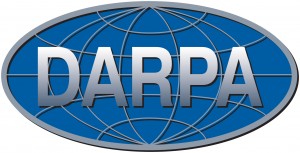 This is of real concern because when the primary agency for that advancement is DARPA (the Army's Defense Advanced Research Agency) that automatically raises questions about the purpose of these advancements. If there's any question of how far the military is willing to go to promote its own agenda and how dark that agenda can be, take a look at this film based on actual incidents, "The Men Who Stare At Goats". Though it's done as a comedy, the mindset behind it is deadly serious. The film can be seen online here by registering and logging-in.
Researchers are going in more than one direction in their quest to develop the most effective way to influence or control thought. Under the cover of health benefits for those with Alzheimer's, PTSD (post-traumatic stress disorder), or other problems with memory, they are simultaneously exploring physical means to manipulate thought and memory through deep brain stimulation and implants, and more natural means by seeking to understand how memory works. But, however innocuous or even helpful this research may appear, eventually it will be used to interfere with free will, part of what defines man as a being made in God's image.

Mind Control
These articles show the latest research into mind control. Mind control will be at the heart of the coming 666 Surveillance System because once a person joins, their mind is permanently altered. This will block any thought of leaving or rebellion against the 666 System. It really is frightening to see what is coming for those who reject salvation through Jesus Christ and have to face the 666 Surveillance System.
DARPA Brain Chips to Implant False Memories
"Scientists are heralding the beginning of a "golden age" where minds could be manipulated to function better, although LeDoux acknowledges that ethical implications include the possibility that the application of the technology could lead to the creation of "fearless monsters."
DARPA Brain Implant Project: Mind Control Redux?  
"To reduce the role of a behavior's meaning is to challenge our notions of what it means to be fully human.  The risk of allowing others to control one's behavior by manipulating devices implanted in the brain is even more challenging—and by no means do I wish to demean the positive impact of DBS, or Deep Brain Stimulation, or the other techniques involving brain implants that benefit people with medical problems.  

Our government has long history of asserting that its intention is one thing while covertly doing another.  Such secrecy is the nature of all hierarchies seeking to preserve themselves.  Even without a healthy dose of conspiracy theory added in, experiments with mind-altering drugs, giving people syphilis, and countless other instances of government misbehavior should raise the alarm on the well-meaning sound of fine-tuning a person's brain to treat anxiety, depression and PTSD."
Your memory can be altered by interfering information This is a fascinating article that discusses how our understanding of the way memory works is changing. In particular, it reveals how easily memories can become distorted. The information is valuable for those interested in mind control. Another area where accurate memory is critical would be for a witness in court. Researchers at Iowa State have demonstrated that existing memories can be manipulated "simply by suggesting new or different information."
Tinkering with destiny: Scientists demonstrate control over preference and behavior through brain stimulation Leaving behind the question of whether we prefer something based on free will or whether we're primarily hard-wired for it genetically, scientists have discovered that they can change those preferences. By stimulating a specific section of the brain believed to correspond to "motivation, reward and learning" the preferences of primates could be altered. They were able to both predict and control the animals' behavior. This fits right in with the coming 666 System.

"With a few clicks, what you thought you liked magically transforms into something different.  

You can imagine all the ethical applications of such technology. Many of us prefer activities and substances that do us harm. And sometimes, liking harmful things is downright self-destructive. In fact, self-sabotage may be the universal, underlying mental dynamic that ruins lives.  

If this technology were sufficiently developed, it may help people overcome the love of harmful substances, harmful people and even blatant self-harm."
E-Tattoos and the Mark of the Beast
New cash machines: withdraw money with veins in your finger This is a step in getting ready to identify the Mark of the Beast, which will be on the right hand. The banks are installing new cash machines in Poland, which do away with the need for a debit card and a Pin. Soon they could be familiar sights in other countries as well. Part of the new wave of biometric identification, these machines use infra-red scanners to read the patterns of veins just below the skin of the finger.These scanners will eventually identify the 666 Mark on a person.

"With biometric security like EyeVerify's Eyeprint scanner, you may never need to remember another password again. The software uses the camera already in the smartphone to snap a picture. It looks for vein patterns in the whites of the eyes, which are unique just like fingerprints. Barnett said there is a two-in-one-hundred-thousand chance of someone being able to fake their way into the software. People with bloodshot eyes can still use the software without problem.

…The software stores the unique "Eyeprint" to the user's smartphone so not only do you need the right device, but also the right person to get access."
As Our Society Becomes Digitally Integrated, Microchip Implants Only A Matter Of Time Getting a tattoo has become trendy, to the point that some have almost their entire body surface covered by them. But even more cutting edge are tattoos that actually function as "wearable technology".  Called "epidural electronics" currently they can be used to monitor vital signs and body readings. But with this advance becoming generally accepted, the area of focus now is shifting to the development of "temporary" tattoos with flexible electronics. That expanding use includes communication with other electronic devices like smartphones so that apps can be developed.
Soon they will be as common as the electronic devices themselves and they'll do everything the very latest implanted chips can do – and more, according to Michael Snyder, author of the book, "The Beginning of the End" and author of the article, "BBC Propaganda: "Why I Want a Microchip Implant"
"Snyder concludes: "We are rapidly entering a dystopian future in which it will be "normal" for technology to monitor our movements 24 hours a day. Most people will probably welcome this change, but it also opens up the door for an oppressive government to someday greatly abuse this technology…what happens if we are all required to have "electronic identity tattoos" someday?…What happens if you are not able to get a job, have a bank account or buy anything without "proper identification"?"
For Sale: A Biohacking Chip You Can Implant on Your Own It now is possible to implant your own biohacking chip which will allow you to wave your hand and perform tasks like opening your garage or front door, unlocking your smartphone and many other tasks that currently need separate electronics. The company creating them, Dangerous Things, (how appropriate is that?) is making them open-sourced, meaning they will be adaptable to many different types of electronic gadgets produced by various companies.
In the future its use could be expanded to allow people to access cash from machines, pay for purchases and tolls, and a virtually unlimited number of other uses.  This "tiny device you implant under your skin [will] give you a machine-readable bionic hand." In effect, it's like a universal remote that you carry under your skin and can use for far more than turning on a television or dvd.
For those who can't wait to live in this brave new world we're rapidly creating, you can transform yourself and be among the first to "cyborgize" your own body. (No, it's not an actual term but it should because it accurately describes what all of this DIY body modification does.) Because of that, we wouldn't advise jumping headlong into this new convenience although already the push is on to change public opinion to the point that people are clamoring for chips, however they're implanted.
This video features Regina E. Dugan, former head of DARPA and now an executive with Google. It's getting to the point that it's hard to tell where the interest of the government leaves off and the interest of corporations like Google begins, if there still is any distinction.
How the NSA & FBI made Facebook the perfect mass surveillance tool In 2010 the NSA (National Security Agency) and the FBI joined forces, "to develop techniques for turning Facebook into a surveillance tool." The NSA secretly masquerades as Facebook to hack computers for surveillance purposes, to perform attacks and to spread malware. The methods include, "exploiting Facebook chats, capturing private photos, collecting IP addresses, and gathering private profile data."
"…the agencies' goal for such collection was to capture "a very rich source of information on targets," including "personal details, 'pattern of life,' connections to associates, [and] media."

…the "NSA's Facebook targeting is reportedly a response to the declining success of other malware injection techniques. Previous techniques included the use of "spam emails that trick targets into clicking a malicious link.

Following the report, released in March, Zuckerberg said, "When our engineers work tirelessly to improve security, we imagine we're protecting you against criminals, not our own government."
Obama's NSA Has a 'Time Machine' Voice Interception Program Called MYSTIC According to documents and information provided by Edward Snowden, the NSA has a surveillance system which can capture and record 100% of any foreign country's calls. That allows the agency to rewind and review conversations for up to a month after they occur. The system can replay any voice from a call, even if the person can't be identified in advance.
N.S.A. Collecting Millions of Faces From Web Images The NSA also is collecting millions of images daily from text messages, social media such as Facebook, video conferences and anywhere else they can access them. Recent reports reveal that their global surveillance ability appears to be virtually unlimited. Using "sophisticated facial recognition programs" has increased the possibility of locating targets. Documents released by Edward Snowden revealed that the extent of the program was far more vast than anyone ever dreamed. This is part of their ongoing collection of data of all types, which is being gathered and stored for later use. Reports indicate that roughly 55,000 "facial recognition quality images" are being collected daily.
Think there only are files on criminals or potential terrorists? Think again. Consider how much you post online and that will give you an idea of how thick the file is on you. Science fiction isn't the future any longer; it's here right now. Government is rapidly expanding, watching every move we make and attempting to control everything we think and do. It's exactly what the Bible describes in detail in prophetic passages in Revelation 13. Those passages warn us about accepting the system that will result from this technological utopia because it will lead to the destruction of our world and of us personally, as individuals.
If biblical prophecies written thousands of years ago are absolutely correct in their detailed description of what life would look like in our time, can their predictions of where it will end be wrong? Not likely.
High Technology

Ostendo Technologies Chip Maker To Make 3D Holographic Smart Devices A Reality
All of the smart devices on the market – phones, tablets or even wearable electronics, have apps which enable them to do roughly the same things. The only real choice or difference among them is the form in which they are packaged. Until now. In what seems like a leap into a future world, a California company, Ostendo, has announced that it is working on a 3D holographic display. Imagine instead of getting a flat paper receipt listing a few grocery items, clicking view for that receipt will bring up holographs of the items.
The "hologram projector chipset that is no larger than a Tic Tac" will enable the projections to appear from phones, tablets, etc. Virtually anything that can show an image will be able instead to project a hologram. The projector will be about the same size as an iPhone camera and requires no special screen, no headset, no glasses – nothing except the chip within the device. The image will appear before you in the air. This option will be a reality in the next year, with a 2D projector in phones before summer 2015. Manufacturing for the3D version should begin shortly afterward. The incredible speed of development is thanks to funding by the ubiquitous government agency, DARPA. That should give anyone interested in the technology a hint about the possible uses.
Conclusion
God warned in the Bible where this system is heading. The 666 Surveillance System is now on the fast track. There is no stopping it. Are you going to be with Jesus Christ and posses eternal life, or are you going to take the "666 Mark" and be eternally damned? The stakes could not be higher: eternal life or eternal damnation. Now is the time to repent of sin and trust Jesus Christ as your Savior.
The following verses state what the Bible says happens to all who reject salvation through Jesus Christ, and receive the "Mark of the Beast":
Revelation 14:9-11 And the third angel followed them, saying with a loud voice, If any man worship the beast and his image, and receive his mark in his forehead, or in his hand,

 The same shall drink of the wine of the wrath of God, which is poured out without mixture into the cup of his indignation; and he shall be tormented with fire and brimstone in the presence of the holy angels, and in the presence of the Lamb:

 And the smoke of their torment ascendeth up for ever and ever: and they have no rest day nor night, who worship the beast and his image, and whosoever receiveth the mark of his name.